The year 2023 is just beginning if we rely solely on the calendar of the japanimation industry. Besides the bewildering number of animes that are expected for this year, several animated movies are also on the program.
And after the release of Demon Slayer: Swordsmith Village on March 3, we won't have to wait long to discover more. We tell you everything about the next 15 feature films expected for this year.
1.Gridman Universe
Release date: March 24, 2023

Genres: Action, School Life, Mecha

Director: Akira Amemiya

Animation Studio: Studio Trigger
Synopsis: Still in the classroom after class, Yuta Hibiki is deep in thought as he constantly draws Gridman in his notebook. Once upon a time, this world was created by a girl before being destroyed by the latter. But his heart was saved by Hyper Agent Gridman, a being from another dimension.
When Yuta's life once again boiled down to going to class and finding the courage to confess his love to Rikka, his daily life changed in an instant. A roar is causing the world to collapse. And right in the middle of this disaster, Gridman suddenly pops up in front of Yuta and says this. "The balance of the world is about to collapse".
2. Argonavis Movie: Axia
Release date: March 24, 2023

Genres: Comedy, Drama

Director: Morikawa Shigeru

Animation Studio: SANZIGEN Animation Studio
Synopsis: The members of the music group GYROAXIA, who originally all hail from the small town of Sapporo in Hokkaido, have decided to make a fresh start. In order to give new impetus to their career, they headed to Tokyo. However, not everything goes as planned and tensions will quickly put a strain on their relationship.
And to make matters worse, rumors about a probable separation fuel the debates on the internet. Out of breath, the members of the group decide by mutual agreement to take a break. During these little improvised holidays, Nayuta Asahi, the singer of the group remembers his childhood and thinks back to all the reasons that led to the creation of GYROAXIA.
3. Black Clover: Sword of the Wizard King
Release date: June 16, 2023 (Netflix)

Genres: Action, Adventure, Fantasy

Director: Ayataka Tanemura

Animation studio: Pierrot
Synopsis: Asta and Yuno still won't give up. Their dream is to become an Emperor-mage. In order to achieve this, they train tirelessly to push their limits. However, the two rivals would never have imagined that they would one day have the opportunity to cross paths with the emperor-mages of the past.
That said, the encounter is not entirely joyous, as these ghosts of the past only desire war. The emperor-mage Conrad Leto, the predecessor of Julius Novachrono who had been sealed for his abuses has just been resurrected.
Thanks to the "imperial sword" in his hands, he decides to bring back to life three emperor-mages who in all of Clover's history were the most feared. With the help of Edward Avalaché, Princia Funnybunny, and Jester Garandaros, Conrad plans to take over the kingdom of Clover.
READ ALSO : Bad news for Black Clover: Sword of the Wizard King
4. Princess Principal: Crown Handler Movie 3
Release date: April 7, 2023

Genres: Action, Adventure, Mystery, Thriller

Director: Masaki Tachibana

Animation Studio: Actas
Synopsis: The Kingdom of Albion is just recovering from the death of Prince Edward. While his funeral has just taken place, the nobles of Albion cannot feel sorry for themselves. It is important to determine who will succeed him. Now they have two options.
The pretenders to the throne are Princess Mary, the second heiress and Prince Richard who is the third heir. Alas, this is not the time for relaxation, because the Duke of Arkham, the instigator of Edward's murder always seems to be one step ahead. And if nothing is done, he will soon hold the kingdom of Albion in the palm of his hand.
5. Suzume no Tojimari
Release date: April 12, 2023 (in theaters)

Genres: Adventure, Fantasy

Director: Makoto Shinkai

Animation Studio: CoMix Wave Films
Synopsis: Suzume is a 17-year-old high school student who leads a peaceful life in the city of Kyushu. One day, she meets a mysterious man who says he travels across the country to find a door. Out of curiosity, she decides to follow him into the mountains. But what she discovers there is beyond comprehension.
Beneath his eyes is a dilapidated door hanging from nothing. Without understanding the reason, Suzume is attracted by this door and ends up turning the handle. Strangely, this door suspended in the middle of ruins opens. And all of a sudden, a multitude of doors scattered all over Japan open and let out plagues that threaten to destroy everything.
6. Detective Conan Movie 26: Kurogane no Submarine
Release date: April 14, 2023

Genres: Action – Comedy – Drama – Mystery

Director: Tachikawa Yuzuru

Animation Studio: TMS Entertainment
Synopsis: Following Sonoko's invitation, Conan and his merry band of Junior Detectives come to stay for a while on Hachijo-jima Island, in Tokyo. Once there, the small group receives a visit from Subaru Okiya who announces to them that a Europol agent has been assassinated by Jin in Germany.
Conan is very worried just knowing that the Organization of Men in Black may be around. But those fears will prove to be true, as an engineer present on the island has been kidnapped by the Organization's henchmen. But what is their goal?
7. Amrita no Kyouen
Release date: May 26, 2023

Genres: Fantasy, Mystery, Thriller

Director: Sakamoto Saku

Animation Studio: Zelico Film
Synopsis: While returning from school, high school student Tamahi finds herself trapped in an apartment building. As the silence becomes heavy, she suddenly becomes the prey of frightening creatures who seem to have completely taken over the building.
Although it seems unreal, Tamahi has no time to ask herself the question, because at the slightest mistake, these hideous creatures will make short work of her. Will she be able to get out of this nightmare in one piece?
8. Collar x Malice
Release date: Part 1 (May 26, 2023), Part 2 (June 23, 2023)

Genres: Action, Drama, Mystery

Animation studio: Studio DEEN
Synopsis: Hoshino Ichika, a young police officer who mainly operates in the Shinjuku district. One day, while making a round in the surroundings, she is attacked by a mysterious stranger. After having muzzled him, the latter whispers a few words to him before putting a grabbed collar on him.
But the worst is yet to come, because Ichika cannot remove the necklace in question without losing his life. To have even a chance of removing the necklace without fear, she will have to investigate the actions of a terrorist organization known as Adonis. This organization is notably responsible for the X-Day incidents. And to help him, Ichika can count on 5 ex-police officers.
9. Pretty Guardian Sailor Moon Cosmos
Release date: Part 1 (June 9, 2023), Part 2 (June 30, 2023)

Genres: Action, Drama, Magical Girls

Director: Tomoya Takahashi

Animation studio: Toei Animation, Studio DEEN
Synopsis: The Earth is once again at peace and no more threats seem to be on the horizon. Usagi Tsukino (Slailor Moon) is now enjoying happy days with her best friends. Unfortunately, the time for goodbyes seems to have finally come for some.
Mamoru Chiba moves to the United States to continue his studies. As for Chibi-Usa, she intends to return to her original time space. Although she's happy for them, Usagi can't help but feel sad, because she's going to end up alone. As departure time has just struck, Mamoru surprises Usagi by asking her to marry him.
Unfortunately, the outpouring of joy will only be short-lived, as a new enemy has just entered. Sailor Galaxia got her hands on the Sailor Crystal and made Mamoru disappear before Usagi's eyes. And she does not intend to stop there, because she wants to make all the Sailor vigilantes disappear.
10. City Hunter: Angel Dust
Release date: July 2023

Genres: Action, Comedy, Mystery, Crime, Romance

Director: Kenji Kodama

Animation Studio: Sunrise, The Answer Studio Co
Synopsis: City Hunter: Angel Dust takes a fresh look at Ryo Saeba's (Nicky Larson) past. Additionally, the events leading up to the death of his partner and best friend, Hideyuki Makimura (Tony Marconi) will also be the focus of attention. The film also highlights the famous "Angel Dust", a character that occupies an important place in the original work of Tsukasa Hojo.
11. Kitarou Tanjou: Gegege no Nazo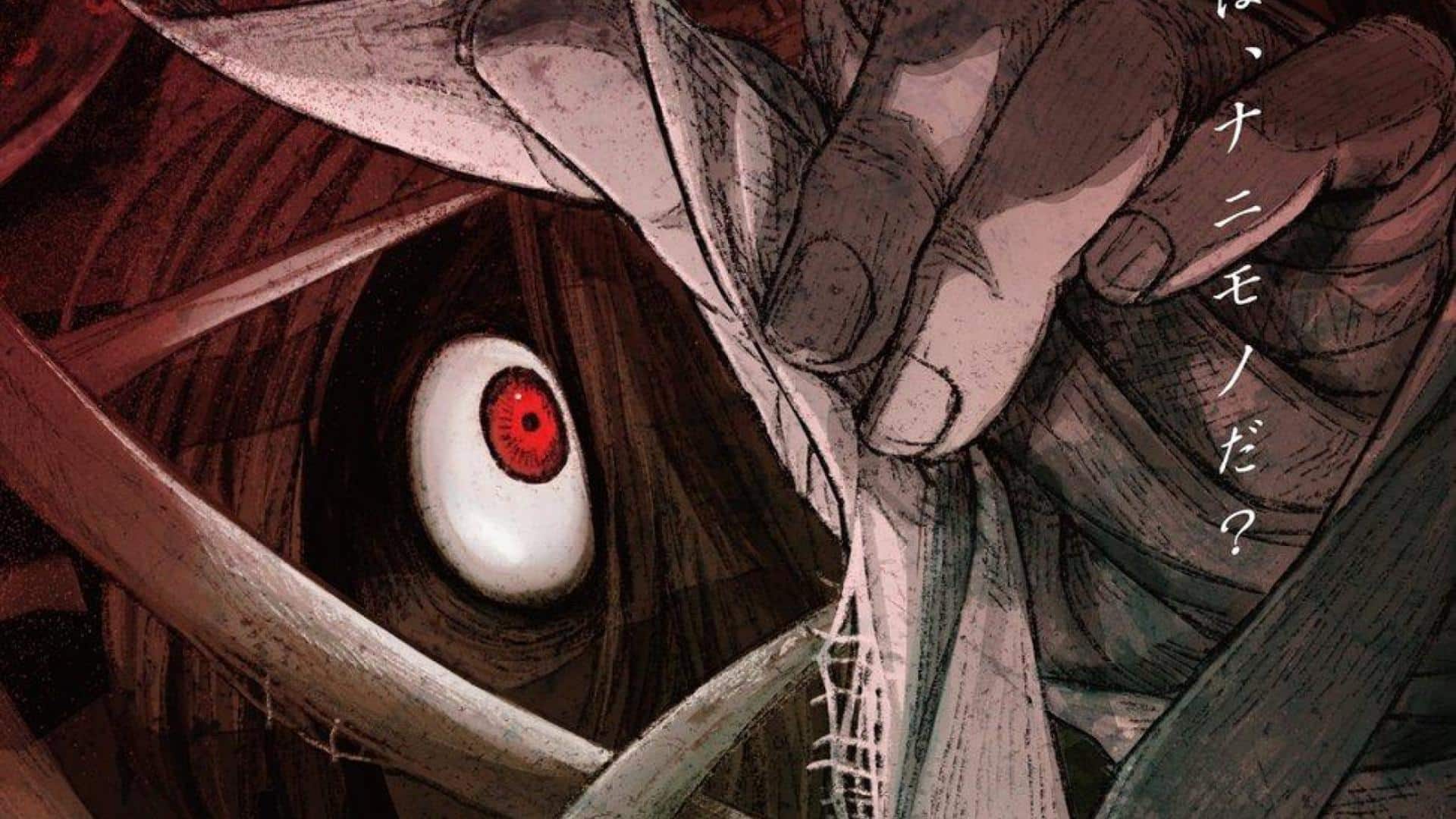 Release date: 2023

Genres: Action, Comedy, Horror

Director: Go Koga

Animation Studio: Toei Animation
Synopsis: Kitaro is a Yokai, a monster from Japanese folklore who was born in a cemetery. He lives with his father who after his death was reincarnated as an eyeball. Of course, Kitaro and his father aren't the only Yokai in Japan. And not all are as benevolent as them.
On a daily basis, the Yokai sow terror throughout the country and do not hesitate to attack humans. But these escalations interfere with maintaining balance and cause harm to yokai who want to live peacefully. In order to restore order, Kitaro and Father-eye, do not hesitate to come to the aid of humans to put out of harm's way the evil Yokai.
12. My Next Life as a Villainess All Routes Lead to Doom! movie
Release date: 2023

Genres: Comedy, Romance

Animation Studio: Silver Link
Synopsis: One very ordinary day, Catarina Claes, the heiress of a noble family, violently bumps her head. When she regains consciousness, the memories of her previous life resurface and it is a real shock. In her previous life, she was a 17-year-old otaku who loved reading light novels and playing video games.
But after her death, she was reincarnated in the world of a game she knows very well. This is the otome game "Fortune Lover" and the worst part is that she is the villain of the story. In the original story, Catarina Claes is doomed to die or end her life in exile. To avoid such an end, she will have to deviate from the original script if she wants to know a happy ending.
13. Rabbits Kingdom the Movie
Release date: 2023

Genres: Comedy, Slice of Life, Music

Animation Studio: Studio Sign
Synopsis: The story revolves around Procellarum and Six Gravity, two very popular idol groups who besides being rivals are also good friends. As a result, they happen to collaborate for certain special occasions such as concerts. But apart from their career, each of them also has a different life and passions.
READ ALSO : Spy x Family season 2: Release date, Plots, Characters and Trailer – All the news
14. Spy x Family Movie
Release date: 2023

Genres: Action, Comedy, Spy

Animation Studio: CloverWorks, Wit Studio
Synopsis: At the moment, there is no synopsis available. The film is based on the Spy x Family manga by Tatsuya Endo and the story is completely untold.