The rip currents pose a safety problem for swimmers around the world. These narrow, rapid stretches of water moving away from the shore are extremely dangerous. They can reach a speed of 2.5 meters per second and are therefore faster than an Olympic swimmer. Return currents can carry away even the strongest swimmers out to sea. In 2013, a study found that these deadly currents killed more people in Australia than bushfires, floods, cyclones and shark attacks combined.
Sly and impetuous, they take swimmers by surprise. Even experienced surfer lifeguards can have trouble identifying rip currents. Faced with this phenomenon, researchers from NIWA and Surf Life Saving New Zealand (SLSNZ) have developed a state-of-the-art rip current identification tool.
This new reverse current monitoring device uses both artificial intelligence and deep learning to ensure the safety of bathers on the beach.
An additional safety guarantee for swimmers
This tool is able to provide real time information on the return currents. Researchers hope it will eventually be used by beachgoers to alert them to rip currents. By scanning the video footage from cameras and drones installed on the beaches, it would be able to warn people of the presence of rip currents.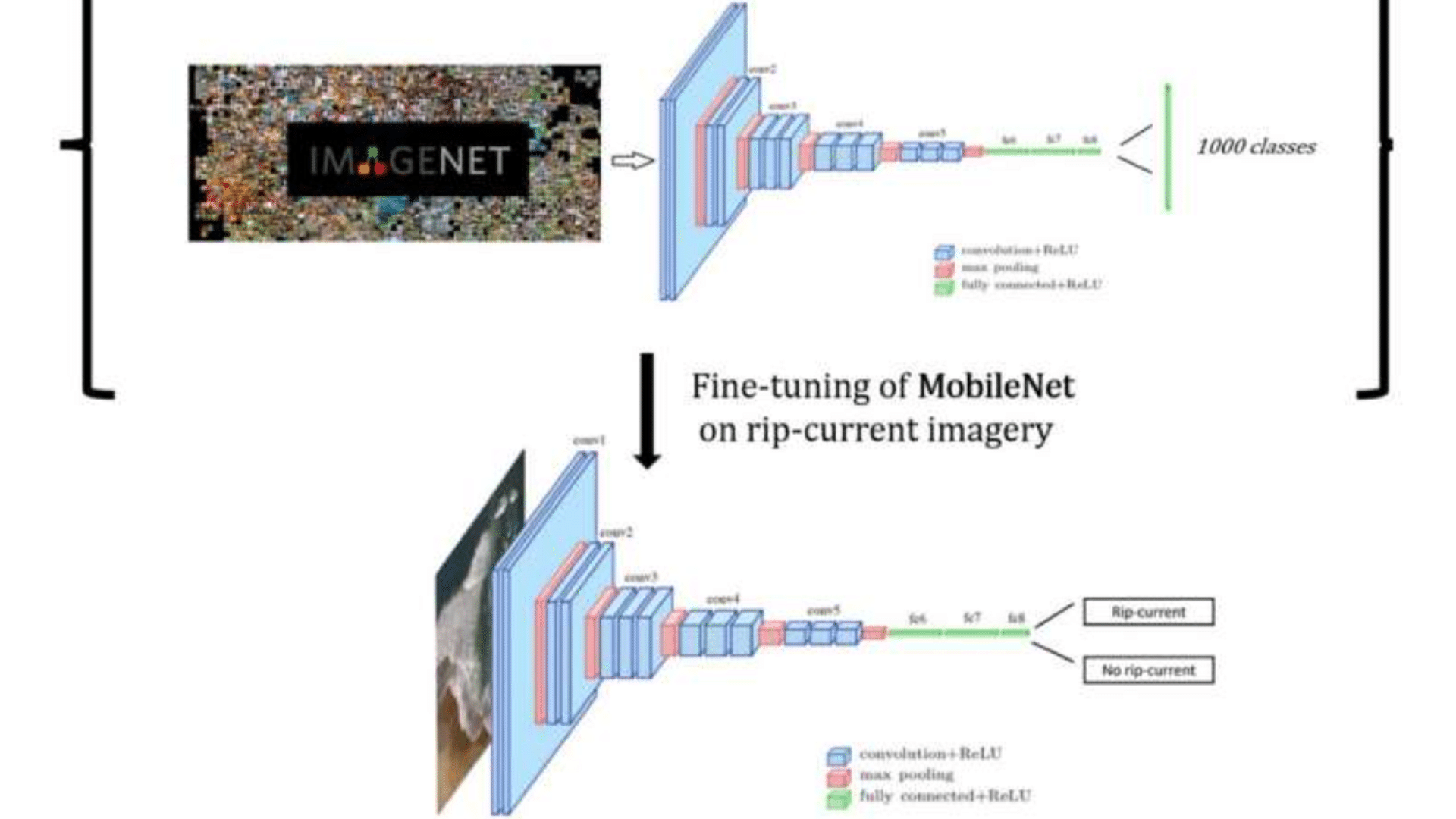 Researchers want to develop security tools in the future even more efficient, precise and reliable to secure New Zealand beaches. These would be of great help in surveying remote and extended beaches. Their presence would thus facilitate the work of the rescuers at sea.
An AI based on video image learning
NIWA specialists Christo Rautenbach and Neelesh Rampal said the technology has been tested on a wide variety of images from different coastal environments. It was developed by feeding millions of coastal aerial images into the artificial intelligence model.
These are data on the artificial rain and fog, in order to teach it to identify tear zones in real time, independent of weather conditions and camera angle. During testing, this tool showed a approximately 90% accuracy in the detection of reverse currents.
SOURCE: PHYS