As a once leader in the field, 2020 marked the release of the fourth generation of headphones True-Wireless of Samsung. The brand promised, through it, a number of improvements with regard to autonomy.
Faced with ever-increasing competition in this sector, Galaxy Buds+ have emerged and have had a lot to do to stand out. Have they, in the end, been a source of satisfaction for their users? What weapons were they equipped with to face this competition?
The main features of the Galaxy Buds Plus
| | |
| --- | --- |
| Connectivity | Bluetooth v5.0 (LE up to 2 Mbps) |
| Battery capacity / Autonomy | 85mAh / 11 hours |
| Sensors | Accelerometer, Hall Sensor, Proximity Sensor |
| Services and Apps | Bixby Connection |
| Design | Plastic |
| Headphone weight | 6.3g |
| Compatibility | Android 5.0 ↑ , 1.5GB ↑ / iPhone 7 ↑, iOS 10 ↑ |
Galaxy buds+ technical sheet
More details !
To afford a pair of wireless headphones, appearance alone is not enough to convince. It is worth appreciating all the other characteristics, as one does for any other device. Let's discover those of the Samsung Galaxy Buds Plus.
Presentation and design
As we revealed above, the Samsung Galaxy Buds Plus are the fourth generation of headphones true-wireless output by Samsung in the year 2020. They are not much different from their predecessors in appearance. These are wireless headphones that look very compact (in terms of earbuds and case). According to many users, the samsung galaxy buds in general are good to wear and above all, very comfortable. The only downside will be the fairly messy use of shiny plastics and its vulnerability to water.
Audio functionality
Proudly wearing his badge " Sound by AKG ", a guarantee of audio quality that lives up to the reputation of the highly respected Austrian brand, it must be said that so far, the promise has not yet fully borne its flowers. Adjustments have been made, but these do not fully meet the expectations of its users. There is also a slight imbalance between treble, midrange and bass. As for the frequency, it is marked by a strong accentuation which makes the sounds quite aggressive. However, these imbalances can be calmed fortunately by opting for the equalizer profile.
Noise canceling functionality
Among the things to be regretted, we can cite the absence of a system ofactive noise cancellation (yet this one was announced on paper). This creates a real gap between the brand and the similar models of their competitors, in particular Sony WF-1000X M3 and Apple AirPods Pro. Explaining himself on the subject, the giant Samsung makes us understand that, the noise reduction they mentioned is only valid for the one with whom we discuss at the other end of the line. It will therefore be a question for you of going "the old way": getting away from the noise for a while.
Quick pairing functionality
Samsung's Galaxy Buds plus have a number of performance benefits connectivityjust like the Apple Airpod or Google Pixel Buds. This is especially the case when used with devices of the same brand as them. It is possible for Samsung smartphones with the application galaxy wearable to access a simplified and ultra-fast pairing.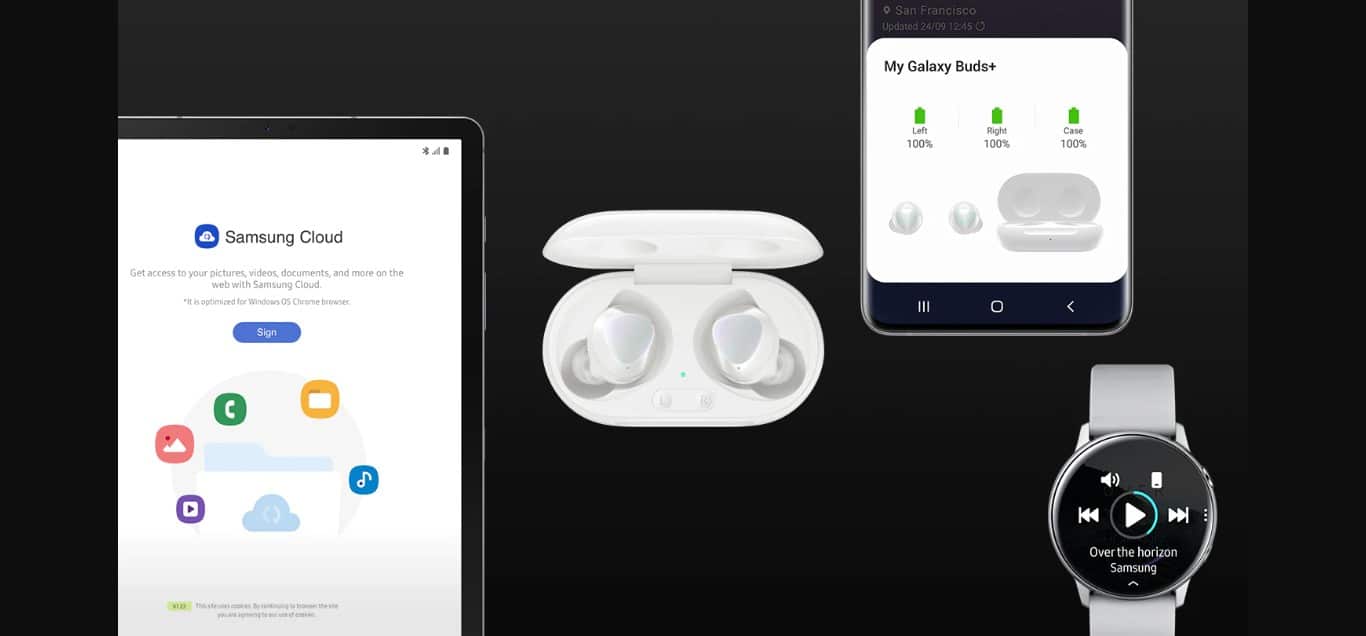 After opening the case of the earbuds near the phone, a notification informs you whether or not you can connect with your equipment true-wireless. To connect, all you need is one click.
Autonomy
Apart from the sound quality, the improvements made by the company Samsung on his Galaxy Buds Plus are visible at the level of autonomy. Samsung has announced that it has equipped its Galaxy Buds Plus with a battery of 85mAh per headset and a battery integrated into the case of 270mAh. Enough to offer its pair of headphones an average autonomy of 11 hours.
However, this can be extended up to 10 p.m. thanks to its charging box. It is therefore a successful bet for the Samsung firm which, as we revealed above, had made autonomy the main improvement it would bring to its wireless headphones.
The microphone
In an effort to give you flawless calls, Samsung has equipped its galaxy buds, two adaptive microphones. The first being inside and the second outside, they capture your voice as clearly as possible. You can, in complete peace of mind, make your calls, no matter where you are (outside or inside). In addition, they help to eliminate surrounding noise, allowing your interlocutors to listen to you easily.
sound switching
The Galaxy Buds Plus detects the number of earbuds placed in its charging case. If you put on a headset, for example, it automatically balances the sound in mono and stops the sound on that headset. In the event that the two earbuds are taken out of the case, they swing the sound again, but this time in stereo mode.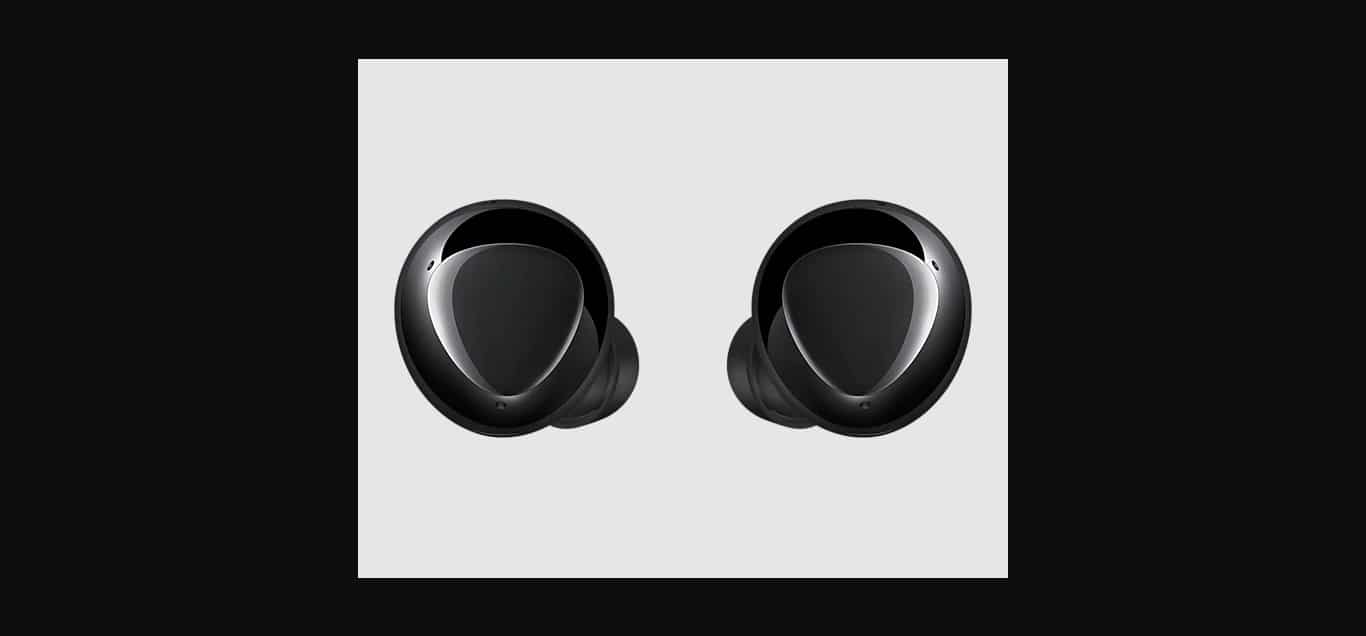 If you insert both earbuds into the case, the Galaxy Buds plus stop working. All this is done automatically.
Touch controls
The control of Samsung Galaxy Buds plus is provided by small tactile strips positioned on each earpiece. Each way of touching these bands corresponds to a given instruction. It is also possible to change the default settings from the application Samsung Wearable.
Availability and prices
The Samsung Galaxy+ more are available worldwide, since the year 2020. And this, particularly on Amazon France.
On this date, to afford a pair of Galaxy Buds Plus, you will have to pay an amount of approximately 129.45€.
It is clear that the Samsung Galaxy Buds plus are nothing much different with previous versions of Galaxy Buds. However, we can recognize that he won his bet with regard to autonomy and sound. Admittedly, this model still has a lot of downsides, but we can understand it. Because no human work is perfect.
We expect in the years to come certainly more improvement on these jewels, until we are in front of a product veritably bordering on perfection. This is, in fact, the real beauty of the spectacle offered by the competition.