Waze is a mobile application with location and navigation system that is attracting more and more drivers today. In addition to offering easy location in unknown places, it also guarantees many advantages to users.
For all your shopping, your trips and your walks, you must have this navigation system. We already present to you here 5 good reasons to use Waze every day.
1. The free application and its performance
First of all, know that the name Waze originates from the English word " ways which means "ways or paths". Launched in 2008, Waze remains a free application that allows you to enjoy premium services without purchasing a subscription.This mobile application informs about the state of the traffic in real time thanks to the data transmitted (speed, travel time, distance, etc.) by the users. Thus, each of them contributes to the functioning of Waze.
In other words, Waze offers drivers a community GPS system, totally free. Very quickly, thanks to its performance, the application was spotted by Google. The latter then paid around a billion dollars to buy the application in 2013 and allow Google Maps users to benefit from the information collected by Waze.
2. The active community created by Waze
Waze enjoys a good reputation because the app creates a community where users can interact. Indeed, with this navigation system, you can, for example, report accidents or dangers on the road. Similarly, when a driver notices an error on the map or the occasional closure of a lane, he notifies it. Everyone else can take it into account.
Users thank each other and the application rewards the most reactive Wazers, thanks to a points system . In addition, Waze has a Big Brother side that can scare the paranoid. In fact, the application knows its users and their journeys very well. In this way, it can recognize your previous journeys and all the places visited.
READ ALSO : 14 ESSENTIAL TIPS FOR WAZE USERS
3. Waze: an intuitive and scalable tool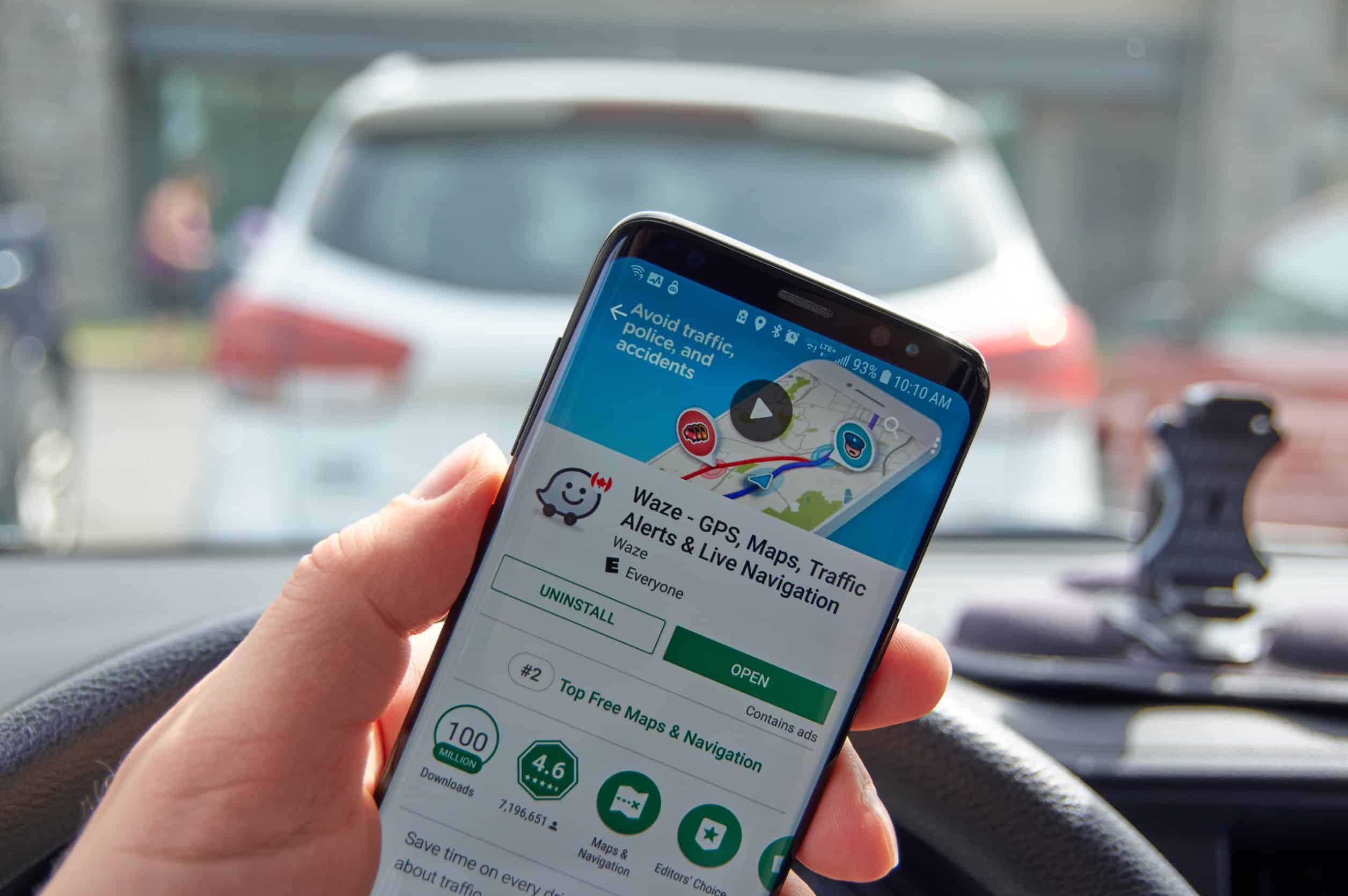 Waze remains a tool that is not only very intuitive, but also very scalable.This is demonstrated by regular app updates. For example, it has just adopted an arrival alert so as not to leave children in the back seat inadvertently.
Be aware, however, that Waze's design seems a little too childish, which some users don't like so much. You will notice for example that his avatar is identifiable by a small ghost, a customizable mascot. However, while some may see Google Maps as a simpler alternative, it doesn't offer the same guarantees. In addition, this service from the American giant does not allow you to escape the Waze avatar, since it uses the data sent by the users of this application.
4. Save time with the Waze navigation system
In addition to allowing its users to take advantage of all the features of a classic GPS, Waze offers them shortcuts. This has also posed a problem in certain cities where the shortcuts taken by local connoisseurs have become real passageways when the traffic seems dense. This is to the disadvantage of local residents.
In 2016, through a published test, Autoplus magazine showed that the application saves an average of 7 minutes per trip . Note, however, that the shortcut is not necessarily the best route.
5. Know the time to spend in traffic jams
Waze, thanks to a loading bar,gives you time to wait in traffic jams.Thus, if you are stuck in a traffic jam, the application will tell you how long you have to wait before returning to normal traffic. Depending on your schedule, you may decide to wait or look for an alternative.
In addition to the advantages listed above, the Waze navigation system offers other advantages, namely:
A simple and easy to use interface;
Excellent precision on the location of fixed and mobile speed cameras;
A change and a search for alternative routes that can be modified without delay;
A practical tool to find out the best fuel price;
An effective solution to respect the speed limit in real time;
An application that can be used everywhere, with excellent cartography;
A navigation system offering the possibility of listening to music at the same time.