Designing a logo clearly requires time, focus, and imagination. Such a project can therefore sometimes require that we be inspired daily. Which can occasionally fail us if our inspiration goes up and down.
That said, be aware that it is still possible to feed it fully or partially in various ways. Reason why we thought to help you through a list of the 10 best sites for inspiration to create your logo.
1 – Wix Logo Maker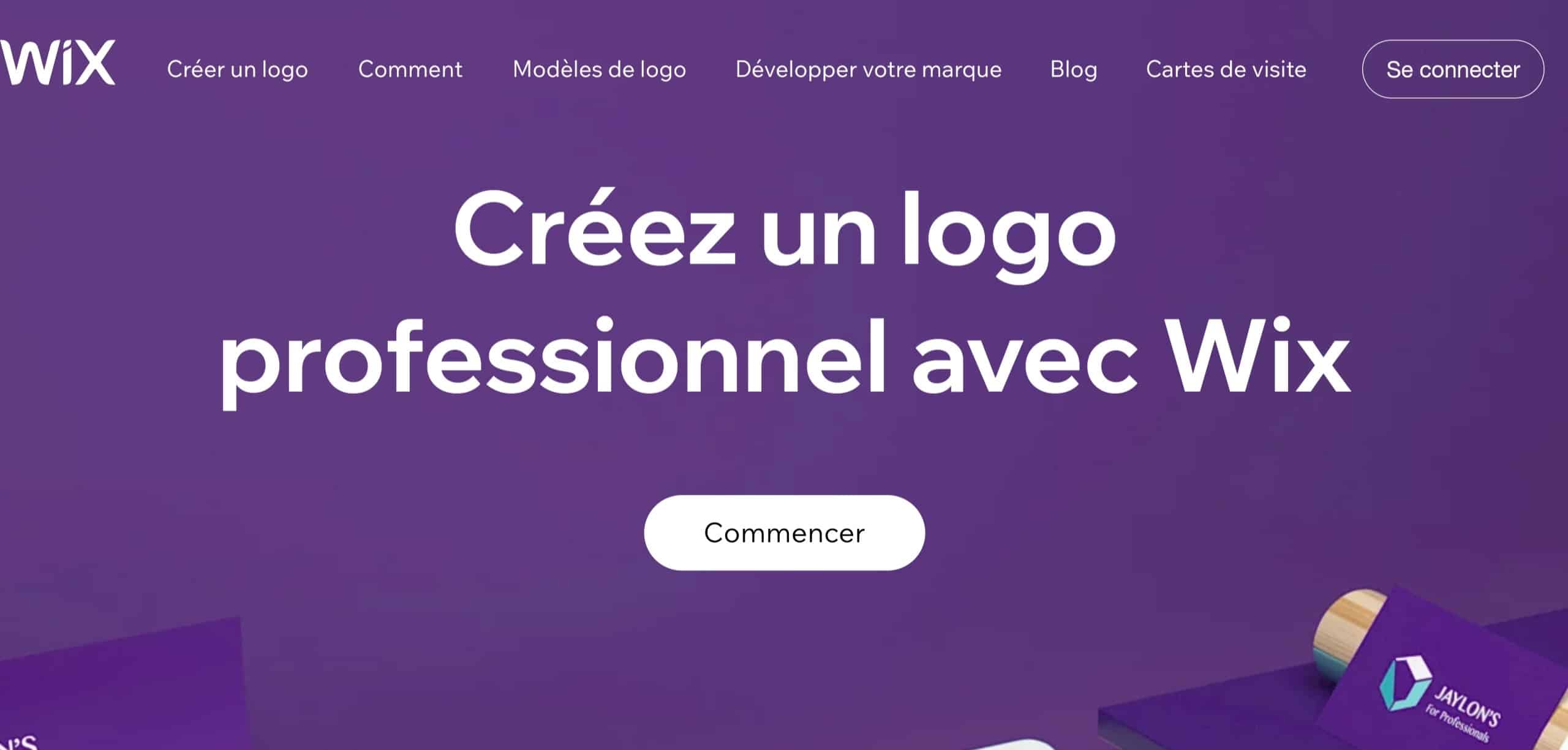 At the very top of this ranking, we have Wix Logo Maker. Run from an AI, Wix Logo Maker is a good alternative to try when it comes to creating logos. Its handling is relatively simple. Which makes it the perfect tool for people who don't have advanced graphic design skills.
You should know that with Wix Logo Maker, all you have to do is answer a few questions beforehand regarding the specifics of the logo you want to design. Then, the artificial intelligence on which the tool is based will take care of creating the logo based on your different answers.
Beside, note that many other features are available to further customize your logo, if the final rendering is not up to your expectations.
2 – Art Station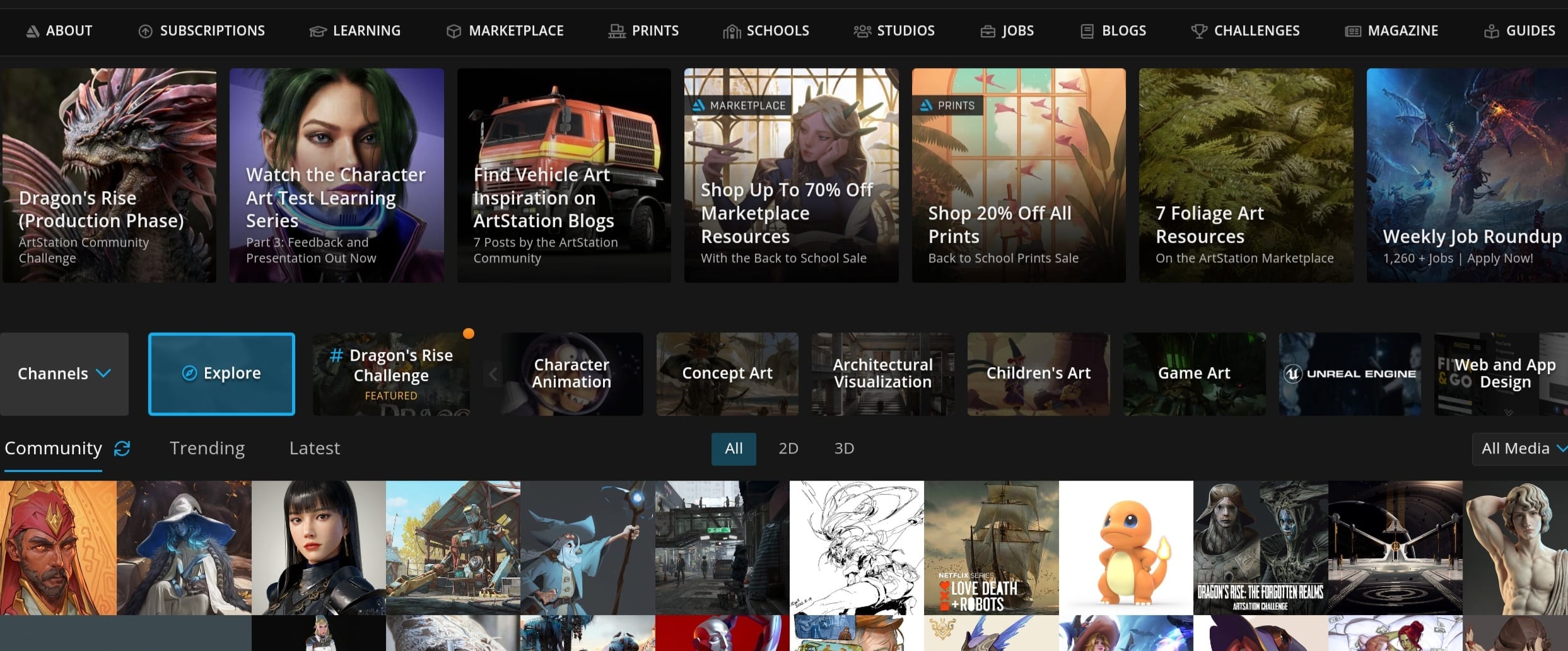 The particularity of ArtStation remains in the attraction of its artists for video games and cinema. Since 2014, this platform has continued to present 3D and 2D works mainly representing characters. In addition to allowing you to consult the profiles of designers, the site also allows you to create your profile. It also has a convenient marketplace for purchasing:
patterns;
brushes;
tips ;
tutorials, etc.
Note that Art Station is especially recommended for mascot type logos.
3 – DevianArt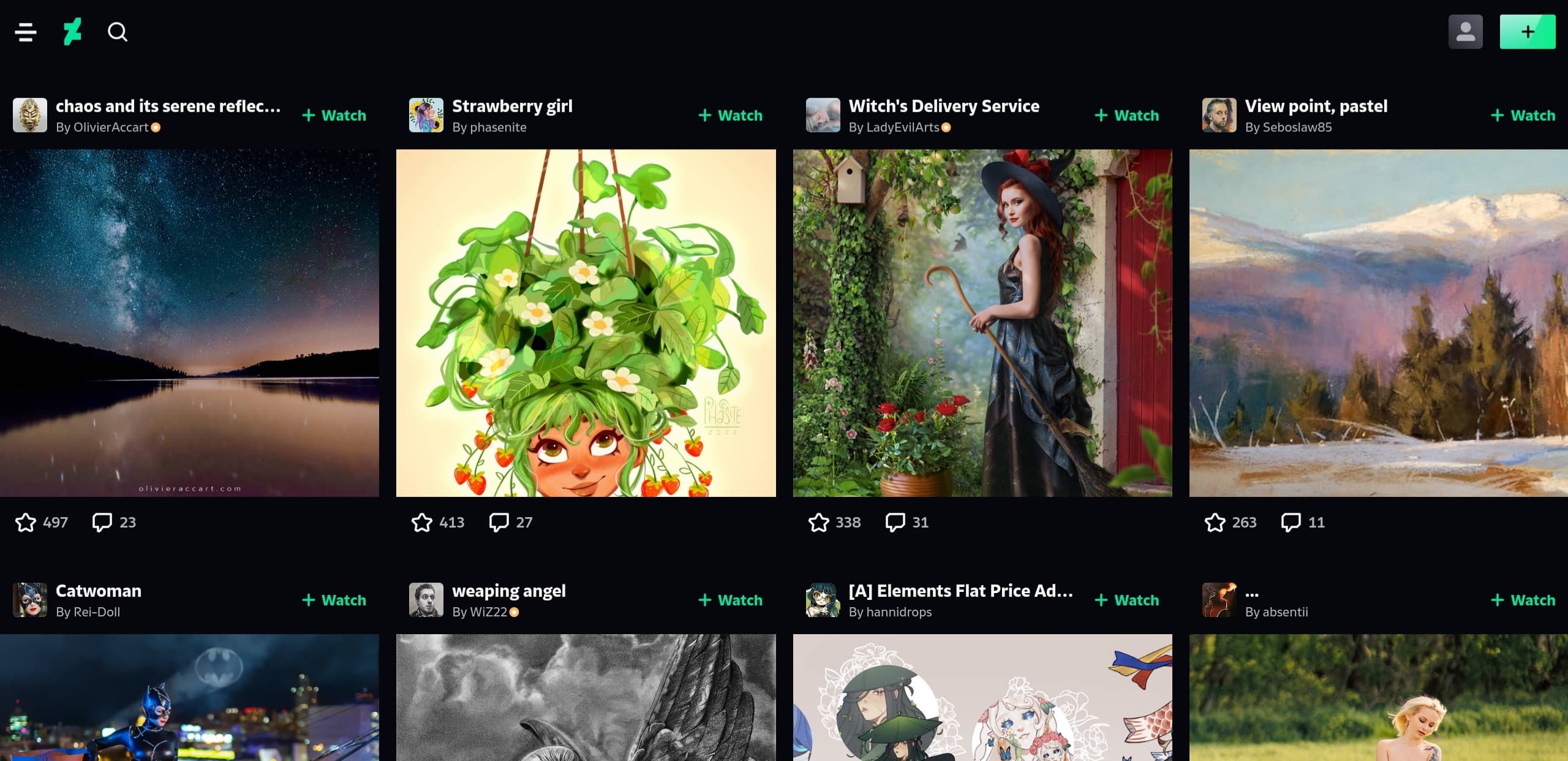 DeviantArt is a true source of inspiration for all logo designers. It is particularly popular with game logo makers. Much like Art Station, it's a platform very focused on geek culture. And there is no doubt that his numerous works have already inspired several logo designers.
4 – Dribbling
Dribbble's minimalist interface makes it one of the easiest sites to use. With the same notoriety as Behance, this platform offers new works by its designers every day. More than just a creative content platform, it's a real community where corporate recruiters come to choose their future designers. This speaks to the quality of the content provided.
5 – Behance
This is the most famous site in this selection and rightly so. It consists of a high number of creative projects capable of sprouting inspiration among logo designers. It includes fine arts, photography, graphic design and other digital projects. Suffice to say that there is something for everyone.
6 – Booooooooom
This platform is a true paradise for all the most creative. Between photographs, animations and illustrations, you are not likely to leave empty-handed, or rather empty-headed. Easy to use, this platform is divided into content categories for faster searches. Its particularity lies in the regular promotion of artists of all kinds.
7 – Awwwards
It is a competitive platform that aims to promote the best designers. It's the perfect place to find inspiration, share knowledge and network. You might find what you need there.
8 – Brutalist Website
Brutaliste web and its panel of websites are distinguished here by the originality they release. Its content does not arrange itself in micro-interaction or in an ordered grid. Instead, you'll find old typography, glitch effects, and big headlines. All this illustrates the freedom that the platform wishes to grant to its websites. The sites consist of a wide variety of inspirational images for logo design.
9 – Siteinspire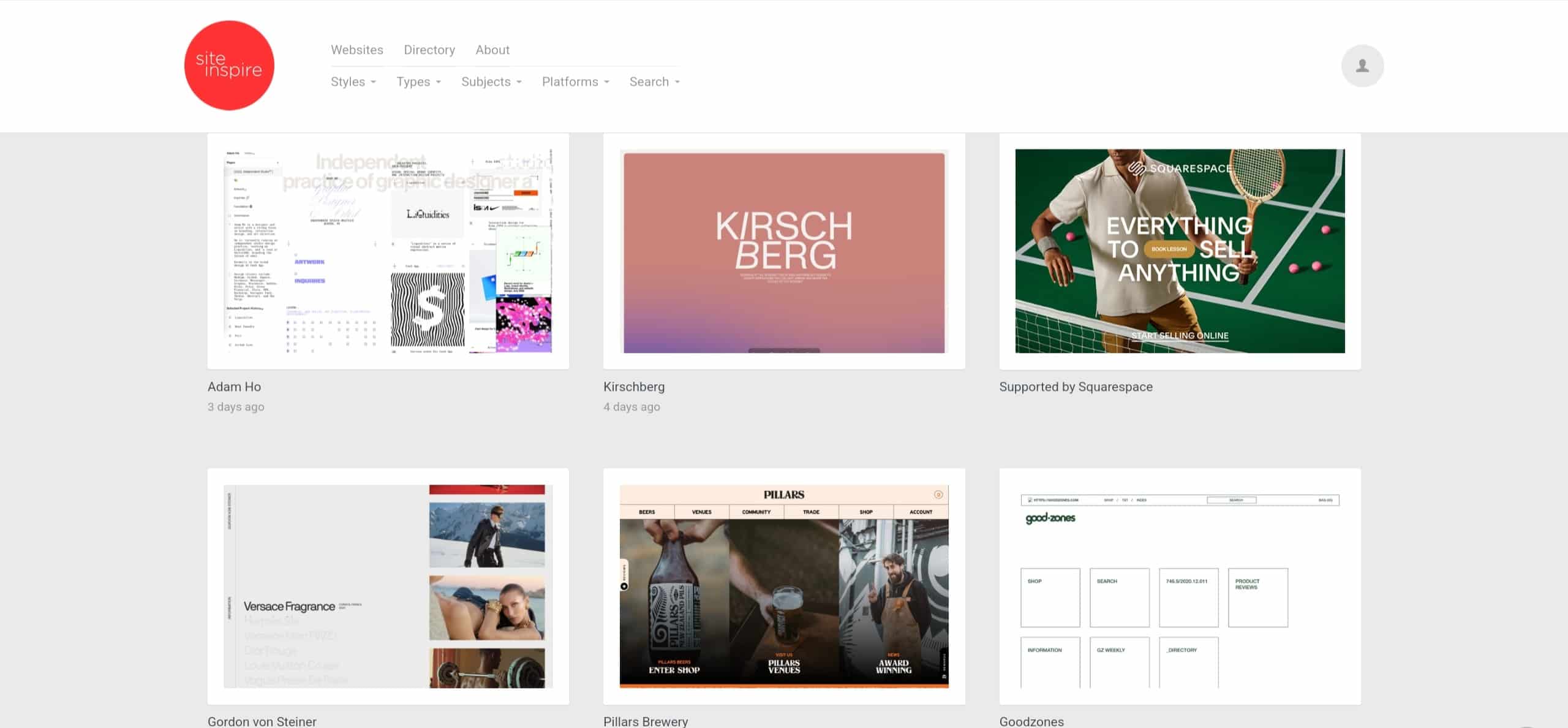 Just like Brutaliste Website, Siteinspire consists of a multitude of creative sites. Which poses no problem for your research. It's even quite the opposite since you can filter your searches. You also have the possibility of associating several tags to better find the images you are looking for.
10 – Designspiration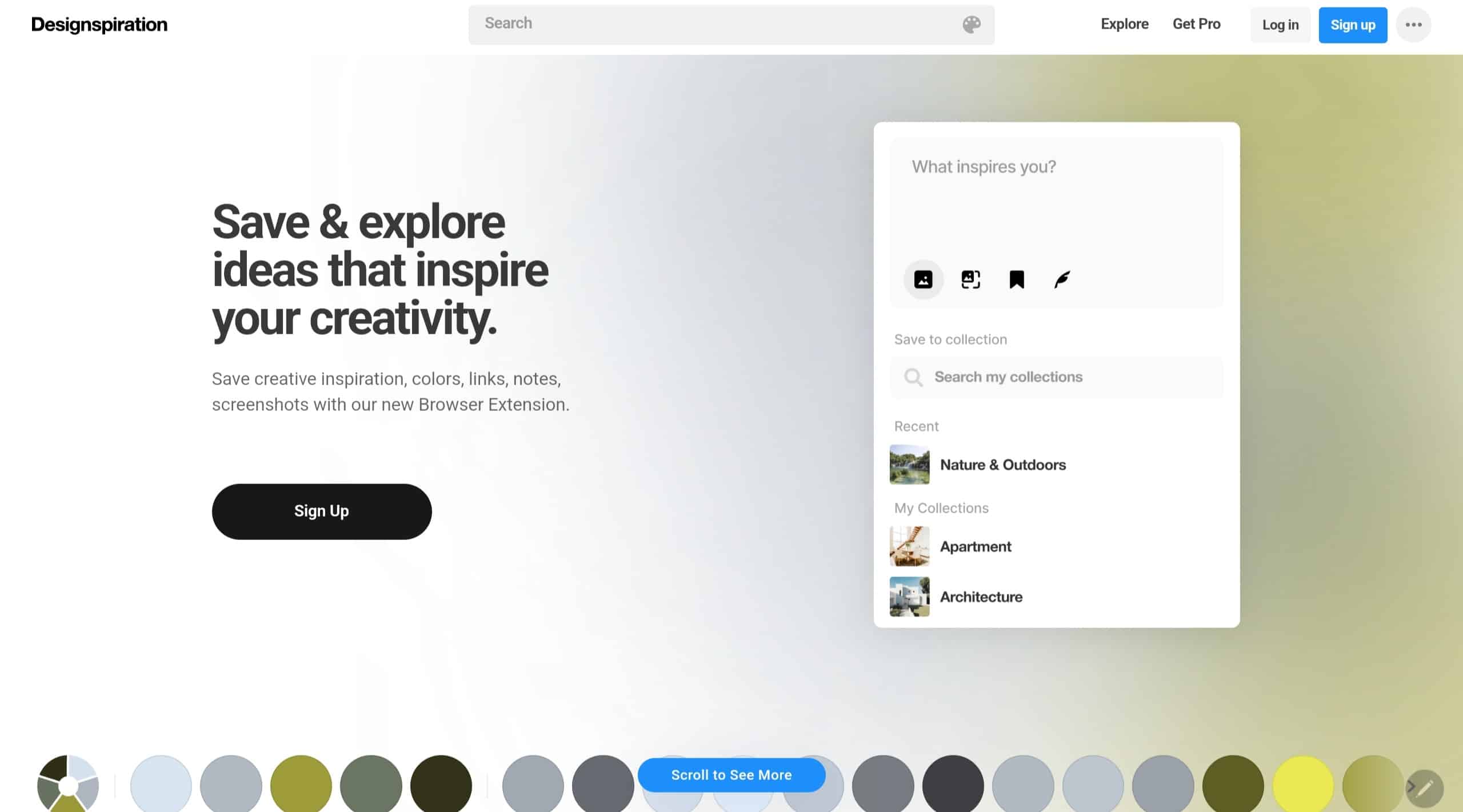 The last on the list is not well known. Still, it works similar to Pinterest and has a large number of images. You can store them in your inspiration lists on the site to avoid losing them. You can also classify them by type of creation and by color.
That's it, you now have practical sites at your disposal to find inspiration for the creation of your logos.