Is your webcam acting up when you have an important meeting coming up? It is definitely a disaster. To avoid encountering such inconveniences, a regular check-up of your webcam is essential. For now, follow this tutorial to test how it works in less than 2 minutes.
What is the purpose of a computer webcam?
A webcam is a small camera built into the laptop. Although it is possible to have a webcam external to the PC, the most widespread form is that which is generally located above the screen.
Classified under the category of input devices, the webcam captures images (photo and video) when activated. Lhe two common uses of the webcam are:
The recording of photos and/or videos on the PC;

Video chat through dedicated applications.
To exploit the webcam of your computer, you have a plethora of applications. We find in the first place the "Camera" application which is included in the basic Windows installation package.
Testing the webcam: how to do it?
It is very important that you test your webcam before starting a large meeting. If you plan to use it for entertainment purposes, it might not be necessary to test it first. But in the case of a strategic meeting, an online interview or a conference during which you will speak, you should test your webcam in advance.
Let's use the tools offered by the site for this. Vidyard.
Enter "Vidyard test webcam" in your browser's search bar and search.
Click on the search result as shown in the following image.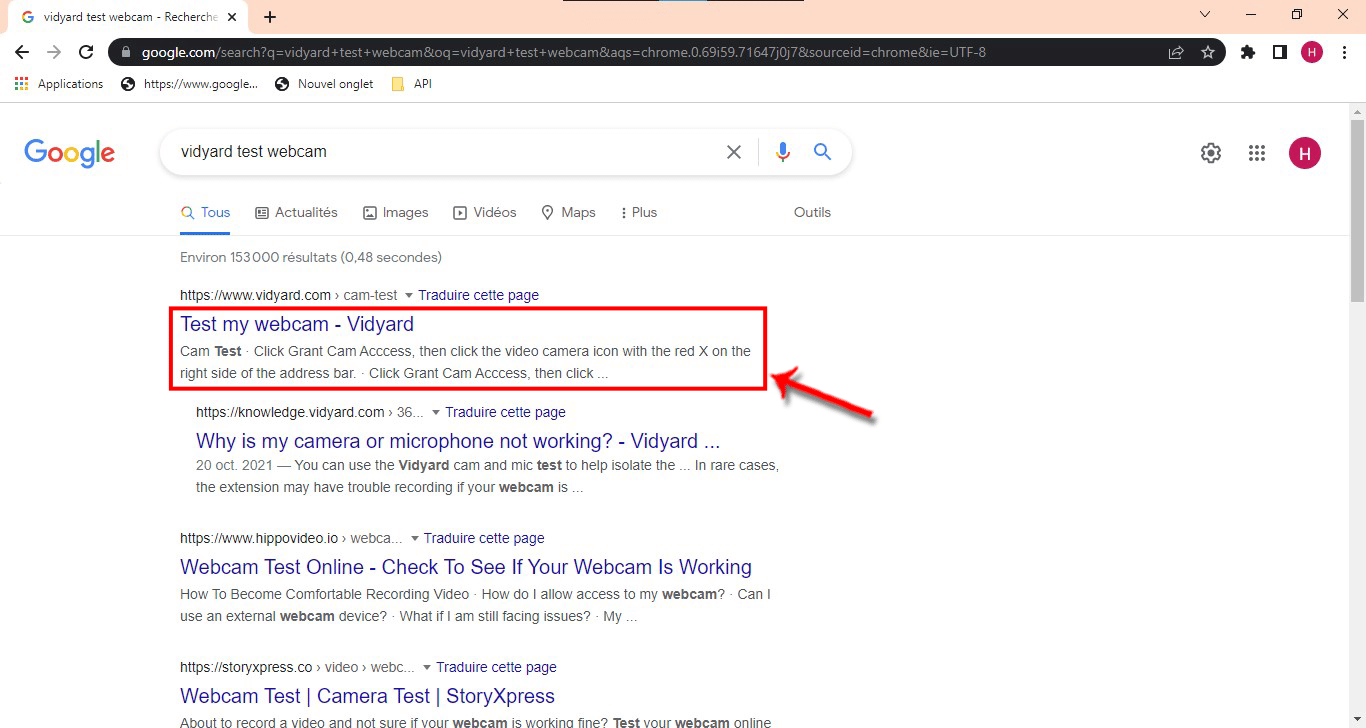 You will then be redirected to the webcam test page of the Vidyard site. There, click on "Grant Cam Access".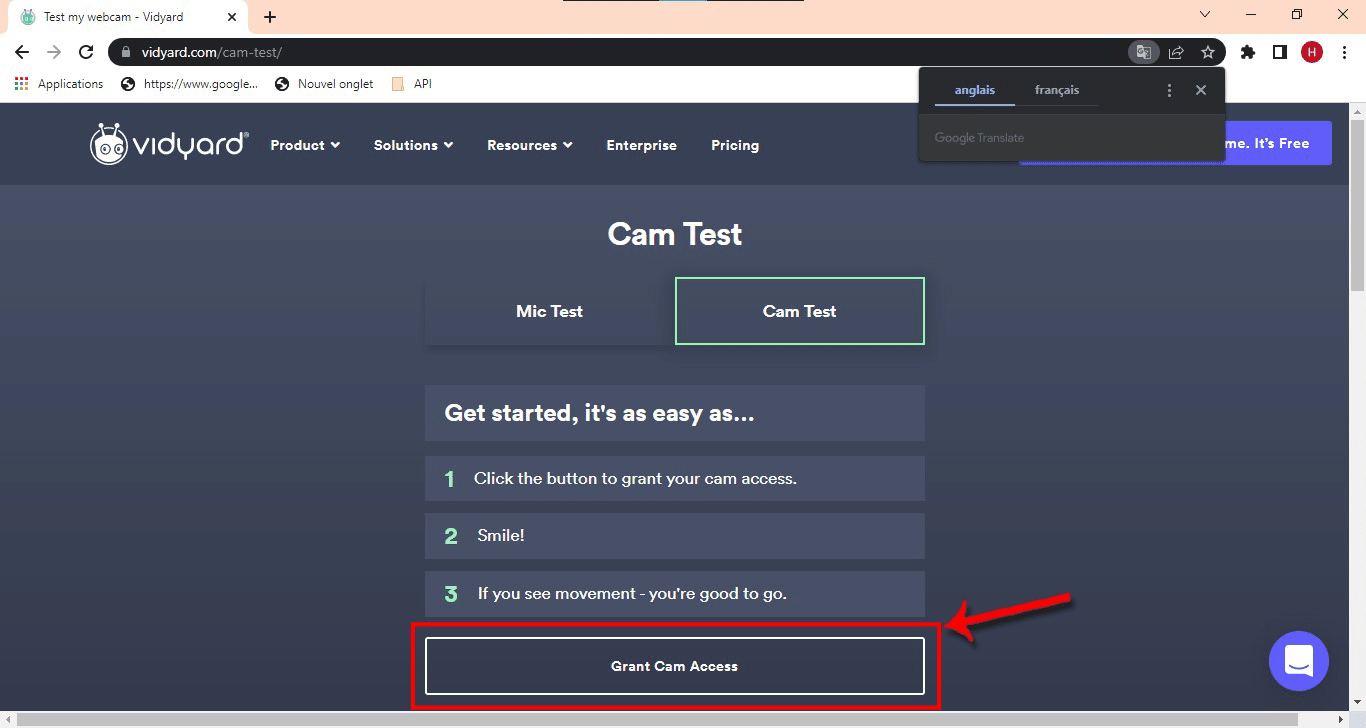 A small window will appear (ideally at the top of your screen) for you to confirm access to your camera. Click "Allow".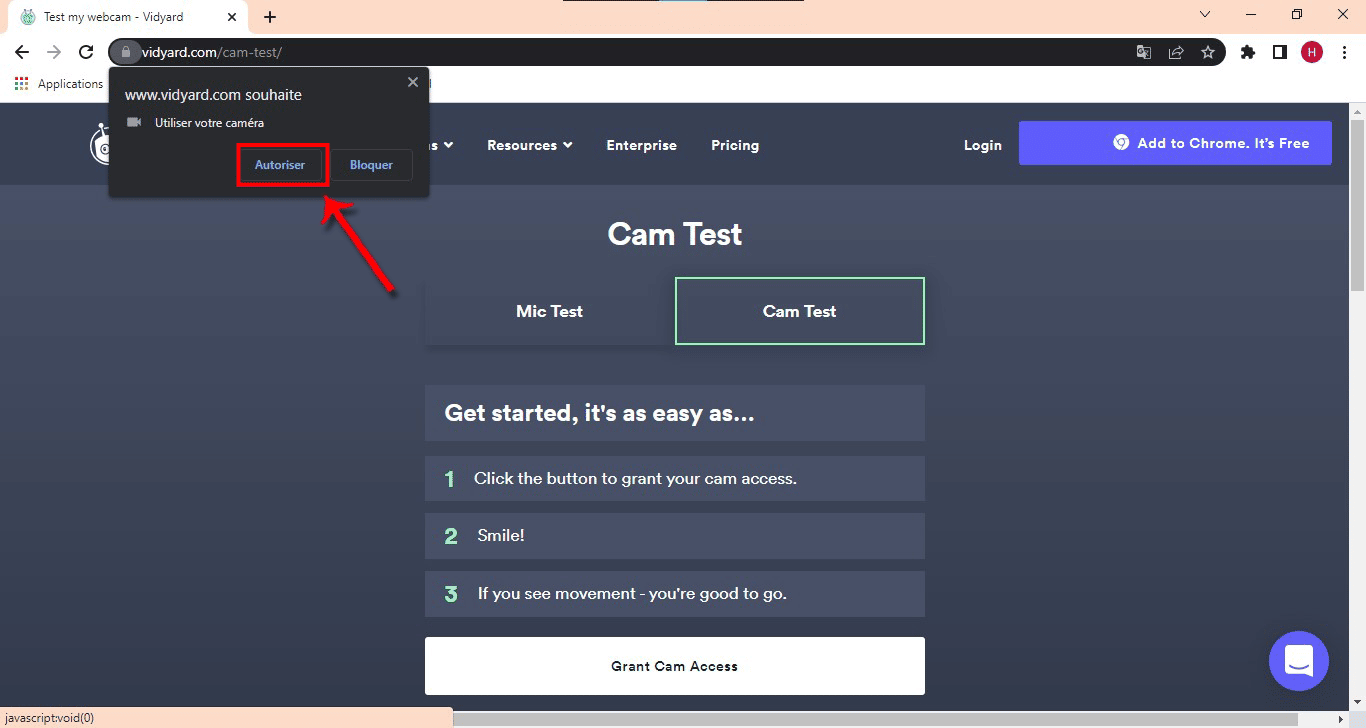 READ ALSO: HOW TO CHANGE YOUR PC'S WALLPAPER ON WINDOWS 11?
Close any ad that appears on the screen. It should be understood that this type of sites only monetize on ads and similar techniques. Since the service used is not charged, you should not blame them (unless it becomes untimely).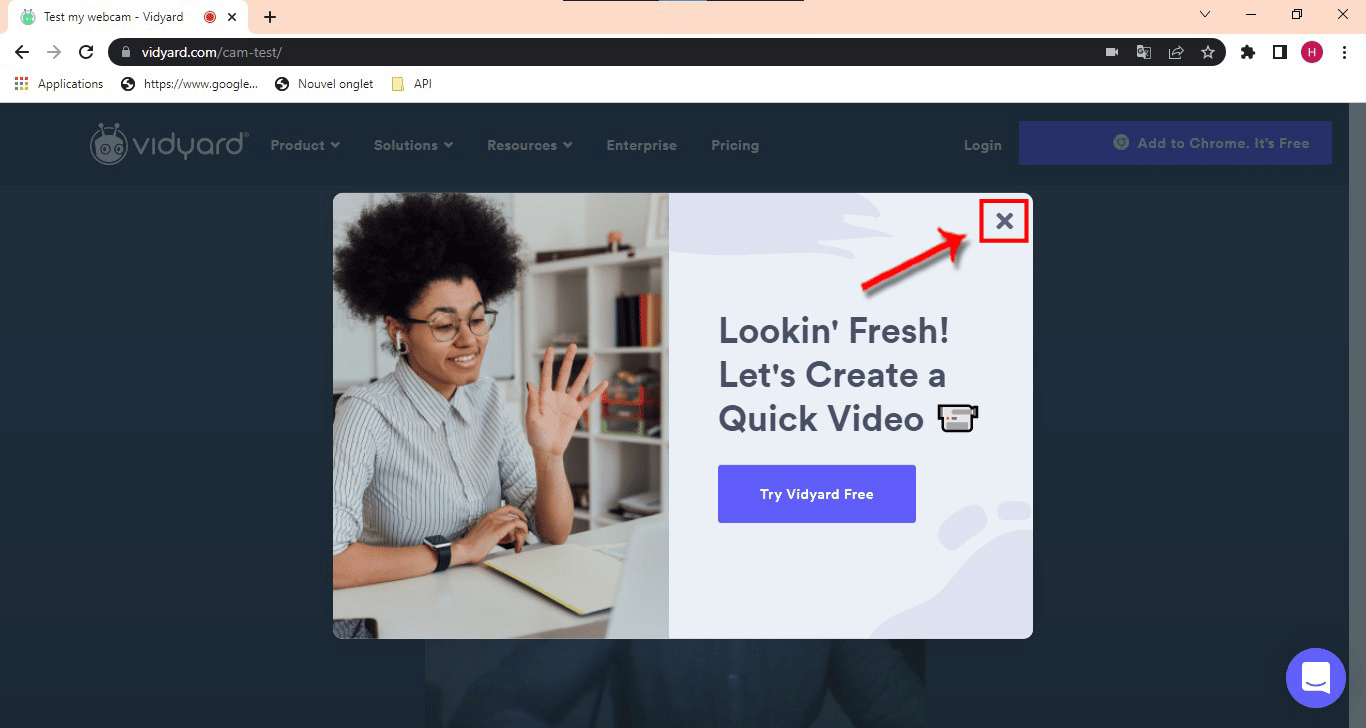 If your webcam is working properly, the message "Your webcam is working" appears on the screen. You will also have to see yourself on the screen. If not, it could be a malfunctioning driver that needs to be updated to fix the problem.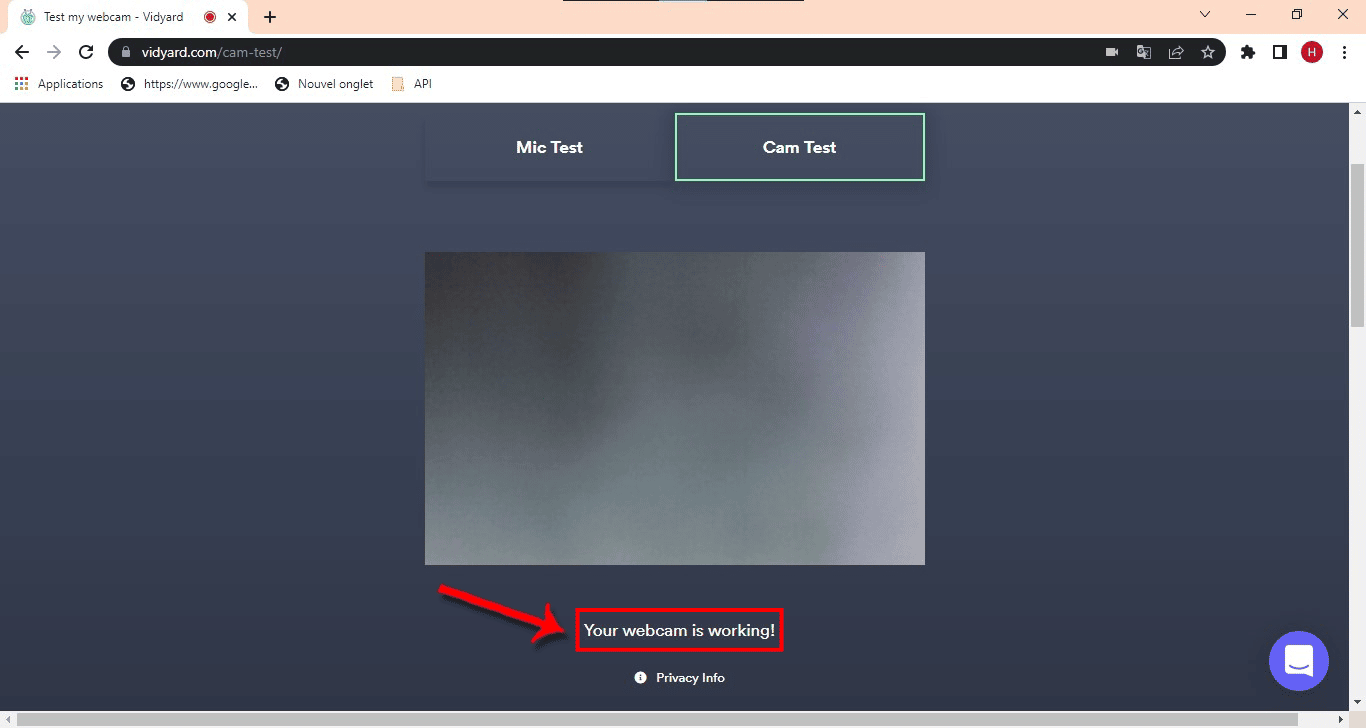 Simple, easy and effective as a method to test your webcam!