Tablets do good compromise between smartphones and computers. Thus, they allow in particular to surf the Internet, to call, to read books, to listen to music, to be entertained with great fun programs or to use different applications.
Moreover, the characteristics of the tablets make them ideal for have good gaming experiences. For example, they offer excellent graphics. However, it is not always easy to choose from the multitude of interesting games on these devices.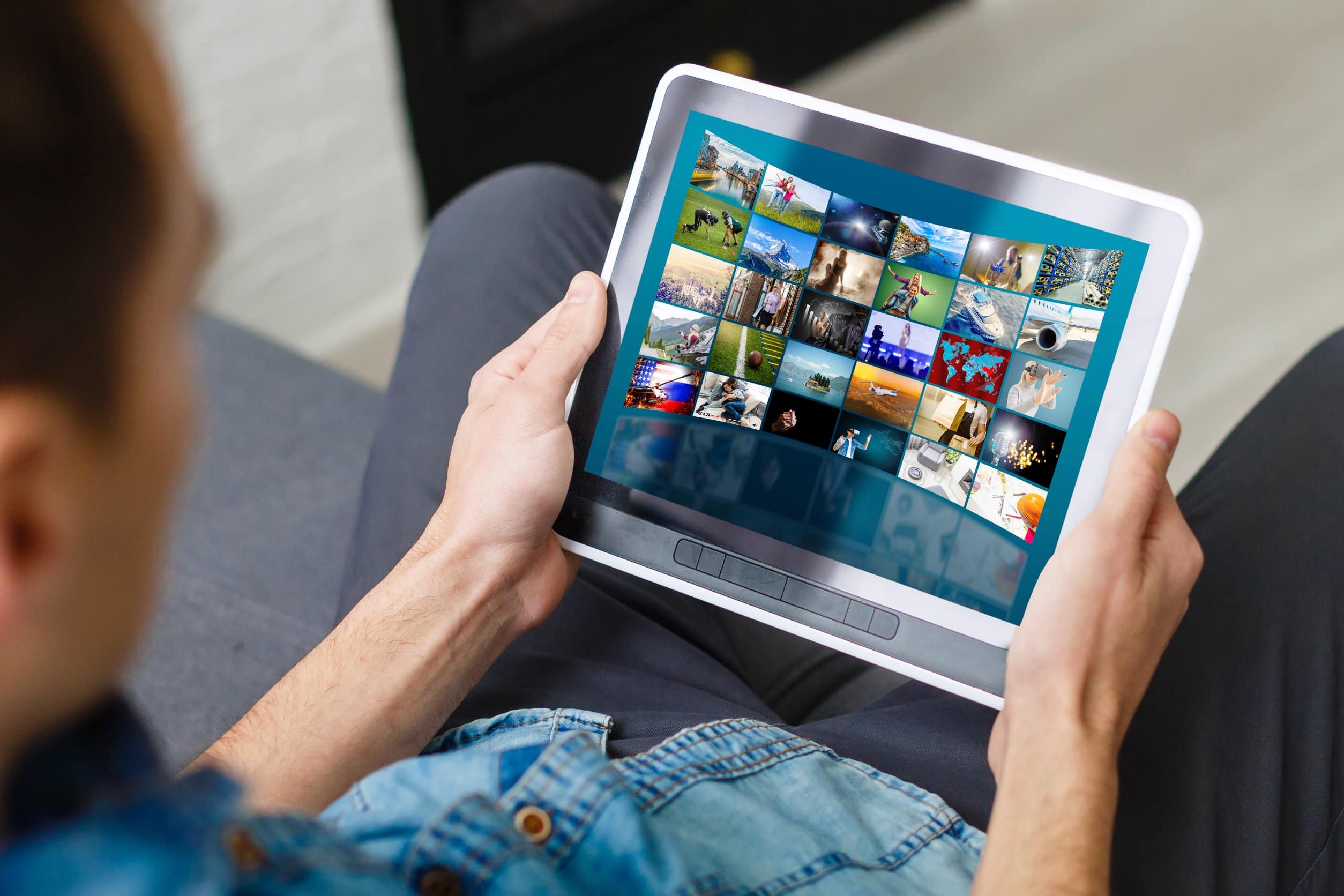 Indeed, on iOS as on Android, the choice of games for tablets is quite large. Free or paid, they also belong to many categories for everyone's pleasure.
However, some of these applications clearly stand out from the others by their characteristics and by their community. Check out our top 15 best tablet games !
1. Alto's Odyssey
Alto's Odyssey is the sequel to Alto's Adventure. This horizontal view 2D runner game was released in 2018 on Android and iOS systems. If you can play with up to 6 characters, you only have control of one at a time. This character moves automatically when moving forward.
He must slide down hills avoiding different monsters and collecting bonuses. Overall, the handling of this program is quite simple. Nevertheless, players who wish to push the experience further face certain challenges.
In this tablet game, the controlled character is on a board and he slides through beautiful landscapes. It is good toa sandboard developed by Team Alto and Snowman.
Android tablets and iPads make it possible to get the most out of light effectsand beautiful backgrounds that follow one another on this program. The experience is accompanied and embellished by a fine soundtrack which creates a sumptuous atmosphere .
2. Rebel Inc.
Rebel Inc is a fun program from the creators of Plague Inc. It is a strategy game published by Ndemic Creations first for iOS in 2018 and then for Android. The objective of Rebel Inc. is clear: to prevent the rebels from taking power in the already chaotic region where you are.
For this you must solve problems and take initiatives to improve your reputation. This game offers a Campaign mode, a Co-oP mode and a Vs mode.
The label Ndemic Creations claimed to have conducted a lot of research with journalists, politicians and other experts for the realization of this application.
This research aimed to make the game much more realistic and this objective has clearly been achieved. This game offers an even more fun and gripping experience on tablets.
3. Grid Autosport
Racing game developed by Codemasters, Grid Autosport fully deserves its place in this ranking of the best tablet games. The third game in the Grid series, the developers of this application have introduced in it major changes in the handling model.
They also built an unloaded, race-focused design for this title. In this game, the player is in the skin of a racing driverand it can play through different modes:
Single-player career mode;
Online multiplayer mode;
Solo custom cut mode;
Multiplayer split-screen mode.
The tablets offer excellent better overview of the race . It allows you to really enjoy the impressive graphics of this car racing game.
4. Bridge Constructor Portal
Bridge Constructor Portal is a great engineering simulation and puzzle game. It is part of the Bridge Constructor series and incorporates a few elements from the Portal series of Valve.
In this game, you are responsible for design and build bridges which must make it possible to transport one or more trucks from one place to another. These bridges must support their own weight as well as that of the trucks.
Tablet screen sizes provide better visibility and more precision to make perfect experiences of this game.
5. Crashlands
Crashlands is an adventure game available on iPad and Android. As in a role-playing game, it is a question of developing your character:
By fighting enemies;
By taming animals;
By making him make various and varied elements;
By building a base;
And doing many other things.
Its interface is simple, but of great aesthetics. Also, it has a very easy grip. Crashlands offers a story mode, a good sound environmenta good freedom in general and a good management of the scenario.
6. This War is Mine
This War is Mine is a survival horror game which sheds light on the cruelty of war. Besides, many people find that this program is not really fun. Nonetheless, the reality is that it's so well done that it completely blows away.
For example, we have to make radical decisions when it comes to knowing who should live or not. The mission of this game is clear: survive the war with a group of survivors. Available on iPads and Android tabletsthis game is inspired by real events.
This real psychic adventure plunges into a very captivating oppressive atmosphere.
7. Samorost 3
In this list of the best tablet games, Samorost 3 has all its interest. The story of this adventure game developed by Amanita Design takes place on four moons and five planets. On a tablet, its high definition graphics are rich in detail.
The main character of the adventure is a little white elf with a magic flute. He finds himself on a planet where vegetation is abundant and where animals are very present. The magic fluteis one of the key objects in the scenario.
She allows to transform waves into spectral shapes in order to advance in his quest. This quest is simply to help the little elf to understand its origins .
8. Lumino City
Lumino City is an adventure and puzzle game developed by State of Play Games. This super fun entertainment is available on iOS and Android. In the storyline, you must help the main character Lumi find her grandfather.
As you advance in the game, you have to solve different puzzles in order to gradually understand what happened to the grandfather. The game features a magical theatrical environment in well-detailed graphics. It's usually even more enjoyable to play on a tablet.
9. League of Legends: Wild Rift
MOBA-like strategy game (Multiplayer Online Battle Arena) of League of Legends, you can play wild rift with his friends on both Android tablet and iPad. In this program, unity is clearly strength. You control a character called a champion who has unique abilities.
However, you need to build a good team of 5 players in order to face 5 others in a wild rift. The objective is to destroy a structure called Nexus which is located in the base of the opposing team. the ARAM mode(All Random, All Mid) is just as interesting: the champions are chosen at random.
10. Prison Architect
Want to build and manage a private prison from your tablet? Try the simulation game Prison Architect. The tablet version of this gem took a little longer than expected to release, but it was well worth it.
The player represents a character who has been hired in order to take control of the construction and prison management. This building must include elements such as:
Canteens;
Cells ;
Infrastructures ;
Security rooms;
Training areas, etc.
For unlock certain aspects of the game, you have to hire specific characters. For example, recruiting an accountant provides information on prison finances. The tablet version makes it easy to start the game.
11. Final Fantasy: Brave Exvius
Final Fantasy: Brave Exvius is a turn-based role-playing game available on Android and iPad systems. It features characters from older versions of Final Fantasy . This game is based above all on an intuitive, interactive and thoughtful combat system.
It thus offers a simplified interface where players can order their characters toperform actionsby pressing given buttons. To reach thefinal opponentyou must first pass certain steps. Final Fantasy Brave Exvius also offers:
An arena mode;
Stages of exploration and;
Limited time events.
Immersed in this fierce struggle against evil incarnate, you are sure to enjoyexceptional gaming experiences .
12. Clash Royale
The famous real-time strategy game Clash Royaleprovides excellent gaming sensations. Developed by Supercellit combines the elements of:
tower defense;
collectible card games;
Multiplayer online battle arena.
In this game, we have the possibility to play crazy games of 1v1 or 2v2. The main objective of this fun program is to destroy the "King's Tower" enemy or to obtain the most crowns during a period of 3 minutes.
Players are ranked according to their number of trophies . To level up, you need to earn experience points by upgrading and giving cards. The setting of this game is captivating and very original.
13. Rayman Adventures
Rediscover it fantastic and magical worldfrom Rayman Adventures. This tablet game features a wide range of environments based on various themes. In this adventure, you control the curious character Rayman who is actually a human/plant hybrid.
Armless and legless, he instead has many special abilities that come in handy throughout the adventure. The tablet version of this game is famous for its sumptuous animated parades. They are very colorful and vibrant.
There is action, free exploration, new worlds as well as atypical creatures. The quest pursued throughout this adventure is to save the world by capturing goofy creatures called Incrediballs. We must unleash their powers.
14. Sky: Children of Light
Sky: children of the light travels to a magic universe . In this game available on iPad and Android tablet, you control a character (a child of light) to whom you must introduce the universe in which he finds himself.
You can interact with other players to solve riddles or fairly simple puzzles. Also, the universe of Sky is divided into 7 realms that you must illuminate using your candle by lighting torches. His graphicsare much more appreciable on tablets.
15. Call of Duty Mobile
Call of Duty is unquestionably one of the most popular games of recent years. You can also play it on iOS and on Android . This classic military shooter offers great detail and a very interesting story. This game also includes many modes such as:
Multiplayer;
The battle royale;
Zombie mode.
With call of duty on the tablet as well, the shooting sensations are successful, the controls are excellent and the games follow one another fairly quickly.
If you have a multitude of other great entertainment apps to choose from, the items in this top 15 best tablet gamesunquestionably offers you excellent options.